Home
Adaptive PC Solutions
Your Source For Everything IT




---
Located in Jenison, Michigan, Adaptive services residential and small to medium business IT needs. In-Store, Remote or On-Site, whether you just need your computer to work or you need a full service help desk, we've got you covered. Backed by decades of experience in the industry Adaptive can expertly provide you world class IT support without the hassle and expense of an IT department! Below you'll find just some of the services we provide. Contact us today and find out how we can see how we can make your life easier.
---
---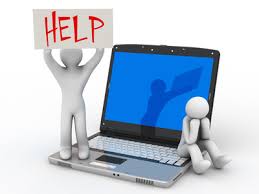 Navigating today's IT world is a daunting task. Everything, from simple PC security to cloud computing to large scale clustered server setups, requires constant attention and updates to ensure there is no downtime or costly interruptions.
Focused on small to medium business and residential services, Adaptive can service any computing device, from servers to phones and everything in between. We offer a wide range of services that we tailor to each customer including break/fix, email, cyber security, consulting and much more!
---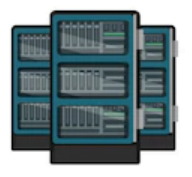 Managed Services
Running a business is a full time job, the last thing you need to worry about is downtime caused by faulty computers. Instead let us monitor and maintain your infrastructure for you! Our managed services are tailored to fit your unique needs and can provide you invaluable peace of mind.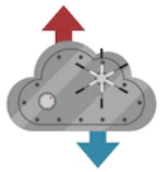 Break / Fix Services
Just need something fixed? We got you covered! Bring your device to our store and we'll get you back up and running in no time! Can't bring your device in? Not to worry, schedule a remote support appointment today!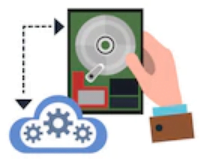 Business Continuity & Disaster Recovery
A proper backup and disaster recovery plan is paramount to keeping your business running smoothly. From Crypto-ware to hardware failures, even something small can bring your day to day operations to halt. Protect yourself today!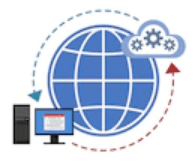 Cyber Security & Awareness Training
Many breaches these days come from users simply not knowing what they are looking at. Ensuring you know how to spot phishing and that your network is secure is critical to avoid being taken advantage of!
Help Desk
Sometimes you just need someone who can respond quickly and effectively when you need help. Whether it's a one time need or ongoing access to a world class help desk, we can tailor our services to whatever level of support you need!
Consulting Services
If your looking to get a big project done and just need help ensuring everything is done properly and with as little down time as possible, your in the right place! Our expert team can handle projects of any size, contact us today and discuss how we can help!
---
Not finding what your looking for? No worries! If it has a computer, we can help! give us a call and let us take your tech troubles away!
See what others are saying!
Craig Flietstra
2023-01-27
Rob was very knowable and honest about what could be wrong with my computer. While I still at the store, Rob turned on the computer and for a brief time, my desk top appeared. Immediately, I told Rob, that if possible, download my most important folder. The, computer was running very slowly, but he got it. Next, day my computer was fixed. As it turns out, I didn't need to have the folder downloaded to a flash drive, but it was very nice to have Rob get it for me, just in case.
This place is awesome! Better pricing than most. Also was able to fix my PC problems within a couple days. Geek Squad said it would takes a couple WEEKS. Sorry I'll take days over weeks anytime!! Many weeks later and these guys are still the best in town! Very personal care.
James Sullivan
2022-12-04
Great service. Great people. Great price. Highly recommend.
Derrick Noordyke
2022-11-12
Did a great job, professional transparent and friendly. I'd use them again.
Shaun McClurken
2022-11-02
I like the staff here. Quite knowledgeable and very polite. This new place is my new go to.
I typically don't leave reviews but in this instance, I feel compelled. I am completely ignorant when it comes to computer issues so when Rob had contacted me and told me the repair would be approximately $350, I approved it and thought nothing more of it. The next day Rob called me and told me he was able to correct the issue and saved me some money as well. I want to publicly thank Rob at Adaptive PC Solutions for not only his exceptional service but also his exceptional character. This man's honesty saved me over half of what I had planned to spend ($217 to be exact) and I can't thank him enough. Thank you to Rob for being not only a great computer technician but more importantly, thank you for being a good human. This world could use a few more like that.
Ayreanna Buzzitta
2022-10-18
Wonderful and fast service! Was very helpful answering all my questions.
Fixed my lab top! Working like it's brand new, couldent recommended enough!